Disqus is commonly known as a third-party commenting app or system for blogs. But this is not what Disqus is all about. The purpose of Disqus is to explore and express your own life, it is there for us to share and discuss original ideas of all kinds. If you were tagged here you must be wondering am I special? No m8. I just wanted to invite you here. If you're an avid watcher of Anime, you know anime communities can get a little hectic, and if you want to join like minded individuals to share your opinion and experiences the world of anime has brought to you, THIS is the place. Here you can share your ideas to a wider audience by creating threads. Threads makes your points stick out more with formatting that allows you to highlight the points you want to emphasize the most. Other than proving how much of a intellectual you are threads are good way to trigger people. You can make a thread on a controversial topic and say why mainstream opinon is shit in your thread then you sit back and glee as you watch people get triggered. So how can you create a thread? well first create a account for this site like so. [Just remeber to be in incognito mode when you create an account with social login then login with an new user profile in chrome/edge, Make sure you have remember me box checked so you can stay logged in.]
Then once you are logged in click on what do you want to dicuss tab to create a thread


To save your thread click on create your dicussion. By defualt your thread is saved as draft so it is not visible to public until a mod publishes it. When you want to edit your thread later you can also edit later like so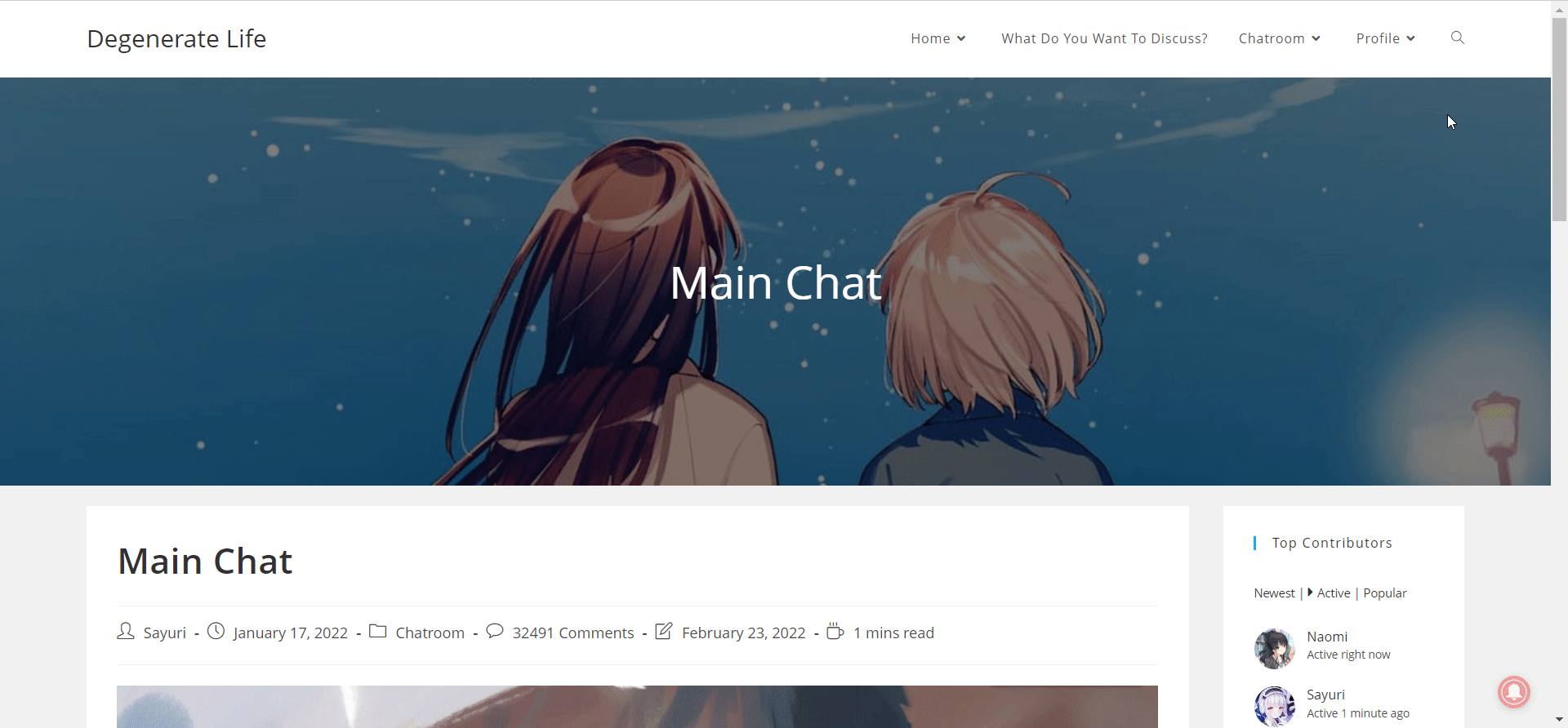 The mobile experience is slightly different. To recieve invites to the latest discussions made download the pushed app on iOS/android and scan this qr code
https://s3-eu-west-1.amazonaws.com/pushed.co/static/apps/qr/HGPBzs.png
to comment on mobile switch to desktop version of site. you can do that by doing like so below. To comment in same thread as desktop users are commenting in remove noamp=mobile from the end of the url otherwise you'll get duplicate thread.
if you have some trouble with writing or just need help with ideas for your first thread here are some useful guides
to give you the best possible experience don't forget to fill out this survey
https://docs.google.com/forms/d/e/1FAIpQLScOyaguZ8XjFtCmh0cdIjlk-49uAmZ1kZaBgACM9XwXPVPwFg/viewform
I hope you enjoy your stay here 😀
To live is to risk it all; otherwise you're just an inert chunk of randomly assembled molecules drifting wherever the universe blows you